A Brief History of Rogue Wave Coffee
Venture into the world of coffee artisanship, where fervor, art, and the unwavering chase for perfection come together. Rogue Wave Coffee Roaster, nestled in the lively streets of Edmonton, is where two Davids and a Ply have fine-tuned their artistry, searching every corner of the globe for unmatched coffee beans. Their journey takes them from Brazil's sunlit plateaus to Guatemala's nutrient-dense soils, each brew narrating the tales of farmers, climates, and distinct cultures. Dive with us into the enthralling chronicles of Rogue Wave, an Edmonton-Based Haven encapsulating the spirit of coffee unlike any other.
The Culture of Rogue Wave Coffee
Rogue Wave Coffee Roaster's culture embodies genuine coffee artistry. It's a sanctuary for aficionados who recognize the mastery and exactness that goes into every bean. For them, coffee isn't just a morning routine; it's where fervor, innovation, and community meet.
Located in Edmonton, Rogue Wave merges age-old brewing methods with groundbreaking technology, setting them apart in the ever-evolving coffee domain. The Rogue Wave team continuously challenges the coffee roasting status quo, employing cutting-edge tools to extract the finest flavors and fragrances from each batch.
Yet, their pursuit isn't solely about achieving flawlessness. They cherish the ties and connections nurtured within their community of coffee enthusiasts. Collaborating closely with farmers and vendors, they champion fair trade and sustainability, making it an integral part of their ethos.
Stepping into Rogue Wave, one is greeted by the welcoming ambiance that fills the space. A hub where aficionados gather to exchange their shared love for coffee, discussing taste nuances, brewing methods, and more.
In essence, Rogue Wave Coffee Roaster represents the pinnacle of coffee artisanship. With their cutting-edge approach, commitment to daily traditions, and the cultural confluence they bring, this Edmontonian treasure leads the coffee realm, promising an unparalleled experience.
Quality Through Expertise
At Rogue Wave Coffee Roaster, excellence is intrinsic. Backed by a seasoned team passionate about their art, they bring unparalleled expertise to coffee roasting. They meticulously source premium beans globally and roast them with state-of-the-art machinery, ensuring impeccable coffee every time. The outcome is a suite of outstanding brews that underscore the subtle flavors of each origin, making every sip unforgettable. Their dedication to perfection ensures Rogue Wave delivers an unmatched coffee experience, epitomizing their mastery in coffee artisanship.
The Artistry and Passion of the Roasters
Rogue Wave Coffee Roaster's roasting team is defined by their craft's passion and skill, making them stand out in the specialty coffee arena. From bean selection to intricate roasting, every step reflects their dedication and precision.
Their seasoned roasters grasp the essence of sourcing only the finest global beans. They forge bonds with farmers equally committed to quality and sustainability.
In their care, the beans undergo transformation using avant-garde techniques and deep-rooted expertise, carefully crafting roast profiles to enhance each bean's inherent intense flavors.
Their coffees, from the dark fruit Ethiopian distinct notes to the hints of chocolate-rich Guatemalan blend, are individually crafted masterpieces.
Owing to their commitment, knowledge, and indomitable spirit, Rogue Wave Coffee Roaster's roasters have crafted a haven for coffee lovers craving unrivaled brews and Espresso With Milk. Their handiwork shines in every cup, beckoning enthusiasts on a tantalizing coffee flavor voyage.
Innovative Roasting Techniques: Elevating the Coffee Experience
Rogue Wave Coffee Roaster's commitment to exceptional coffee is evident in their roasting strategies. Marrying age-old traditions with modern innovation, they've curated unique methods that yield unparalleled cup of coffee.
Their strategic blend of art and science, leveraging technological advancements, offers precision throughout the roasting journey. This meticulousness crafts an ensemble of flavors, vividly brought to life through their innovative roasting.
At Rogue Wave's core is their zeal for innovation, with each cup reflecting their boundary-pushing ethos. Through their roasting artistry, espresso setup and cutting-edge techniques, they're reshaping coffee appreciation, one roast at a time.
Careful Choice of Beans and Blends
Every roasting aspect at Rogue Wave Coffee Roaster underscores their deliberate bean and blend selections. Their unwavering commitment to sustainable and ethically-produced top-tier arabica beans ensures that every coffee origin's essence is captured.
Their careful curation emphasizes sustainability, partnering with farmers dedicated to eco-friendly and ethical cultivation. This conscious sourcing means every Rogue Wave coffee cup brims with exceptional taste, rooted in respect for nature and the hardworking hands that nurture the beans.
With their discerning bean choices and adept blending, Rogue Wave encapsulates the art and expertise of coffee roasting.
Prominent Offerings from Rogue Wave Coffee
Dive into Rogue Wave Coffee's exquisite offerings. Each cup narrates a distinct origin tale, from the Brazil Daterra Full Bloom's sumptuous richness to the Colombia Cundinamarca Regional Blend's bright acidity and creamy depth. Traverse the diverse flavor landscapes, be it the fruity burst of Ethiopia Haro Wato or the creamy character Brazil Fazenda Um. For a unique palate experience, savor the Myanmar PA-O Village's nuanced anaerobic processing. Every Rogue Wave sip is a passionate craft, each telling its own story.
Popular Products and their Flavor Profiles
Lamose showcases Rogue Wave's unparalleled brews:
A testament to Brazil's zest, this tree-dried coffee promises a rich, full-bodied experience.
Tasting Notes: Delightful hints of Blueberry, Ripe Peach, Lemon, Hazelnut, and Hot Chocolate.
Brew Recommendations: Perfectly sweet and velvety as an espresso and equally comforting in a pour over.
Burundi - Nyagishiru Lot 288 | Natural
A nod to Africa's lush landscapes, this Burundian blend is a flavorful blend of the region's richness.
This natural coffee from the lesser-known Muyinga District is jammy and malty sweetness, cultivated with meticulous care at the Nyagishiru CWS near the scenic Ruvubu River.
Tasting Notes: Brown Sugar, Tangerine, Cola, Red Grape, and Orange Blossom.

Brew Recommendations: Ideal for those who appreciate a clean finish, sweet cup with a hint of tangy citrus undertones.
Colombia - Cundinamarca Regional Blend | Washed
Representing the soul of Colombia, this blend boasts of bright acidic sweet notes intertwined with a rich creaminess. It's Colombia in a cup.
Tasting Notes: Hints of Apple Juice, Red Grape, Caramel notes, and Bold Chocolate shine through.
Brew Recommendations: Ideal for both filter and espresso brews.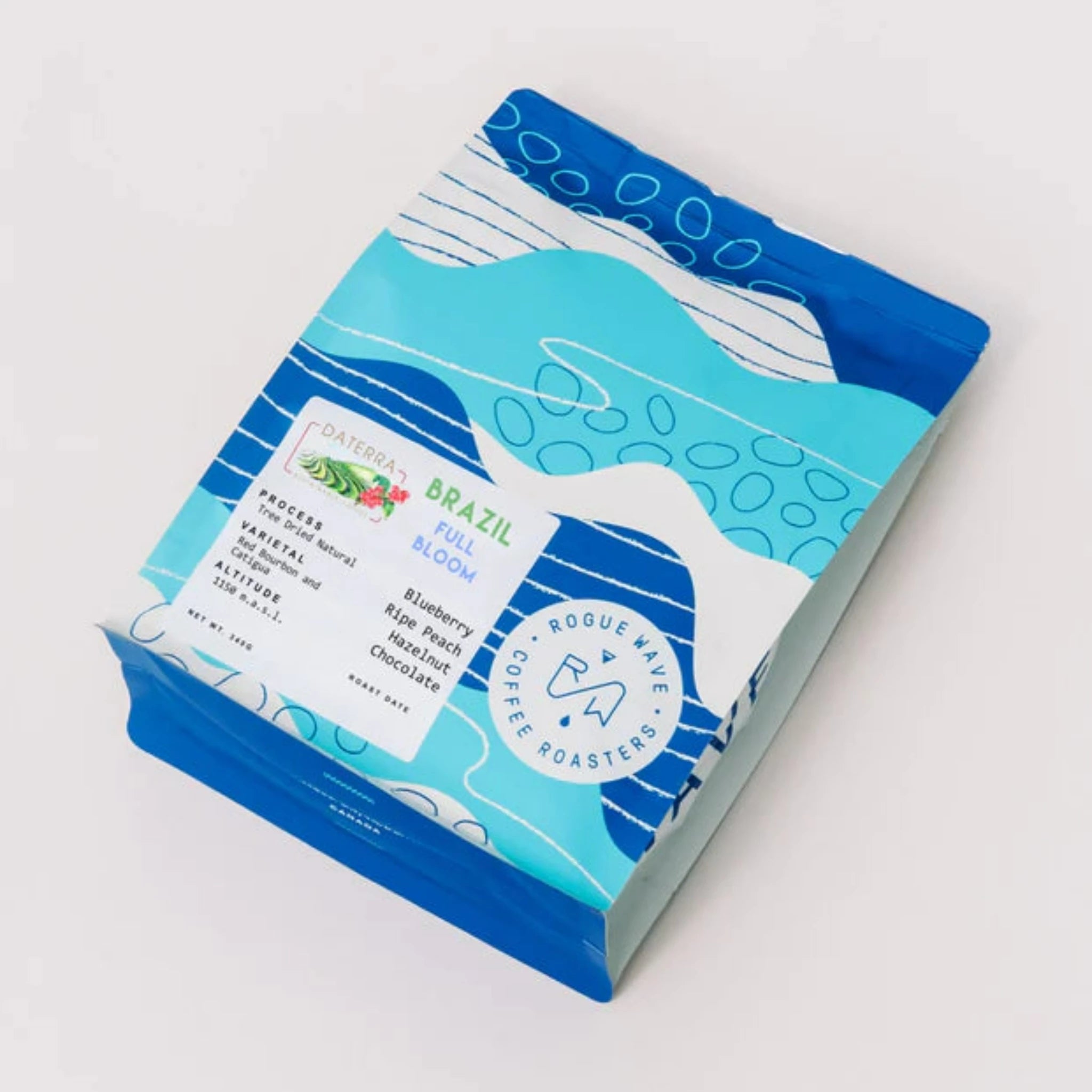 Ethiopian coffee is often described as the 'wine of coffees'. This particular lot, with its washed process, offers a clean taste, crisp finish with an underlying depth of flavors.
This washed coffee from Agaro, Limu Ethiopia, is a bright and sweet offering from the Nano Genji washing station, known for its meticulous processing.
Tasting Notes: Strawberry, Apricot, Raspberry, Iced Tea, and Floral undertones.
Brew Recommendation: Best enjoyed as a pour-over to highlight its vibrant and delicate flavor profile.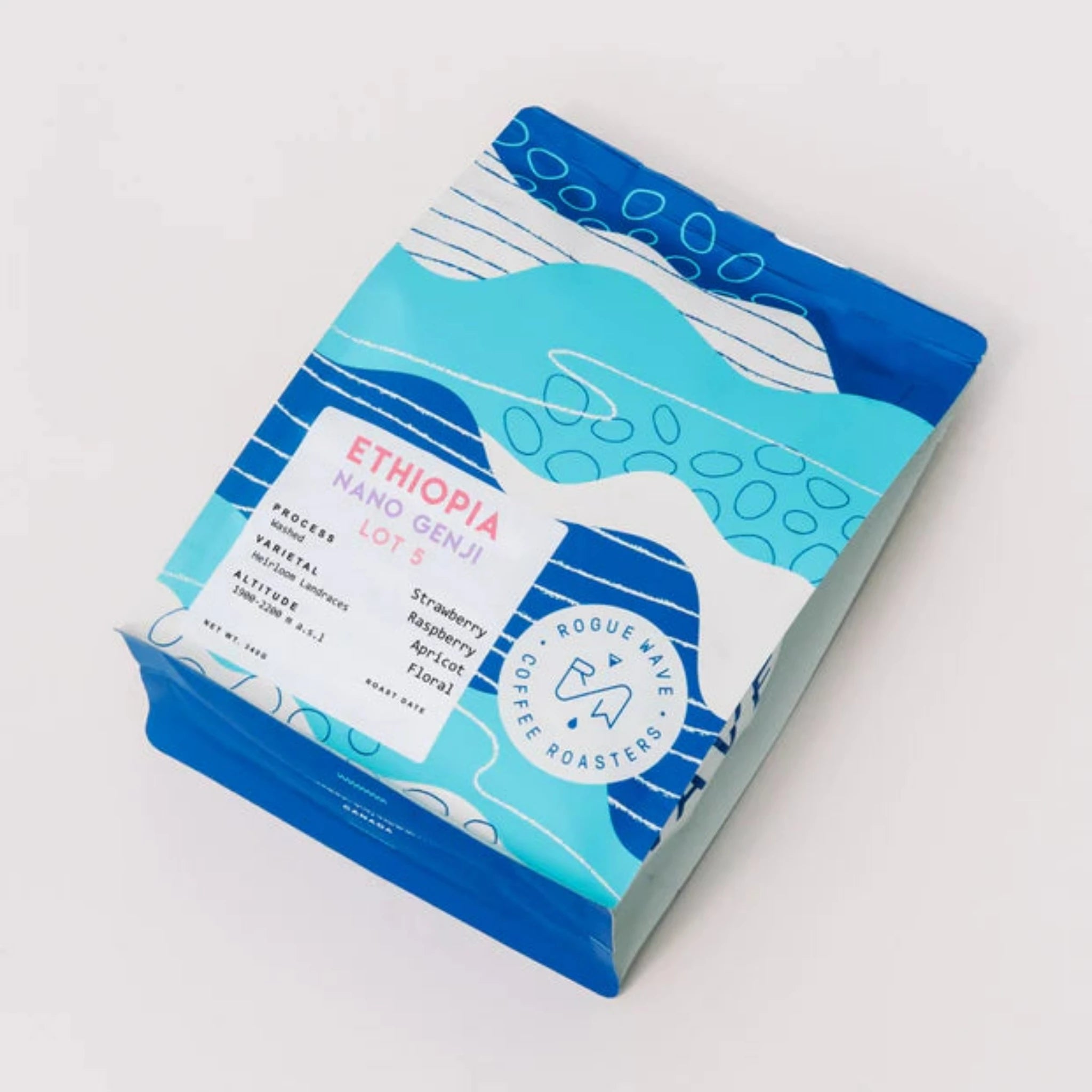 A product of the luscious Guatemalan highlands, this coffee captures the essence of the region, characterized by its vibrant acidity and hints of chocolate undertones.
This Guatemalan coffee is a delightful blend, perfect for those who cherish a sweet and comfortable brew.
Tasting Notes: Bittersweet Apple, Caramel Flavor, Mandarin, Peach, and Hazelnut converge to create a rich palate experience.

Brew Recommendations: Ideal as an in-house Espresso but also shines in pour over/filter methods.
The collective efforts of 15 producers from Huehuetenango shine through in every cup, representing a regional profile built on shared quality and dedication. This blend not only highlights the rich flavors of Guatemala but also supports the producers' continual drive for quality improvement.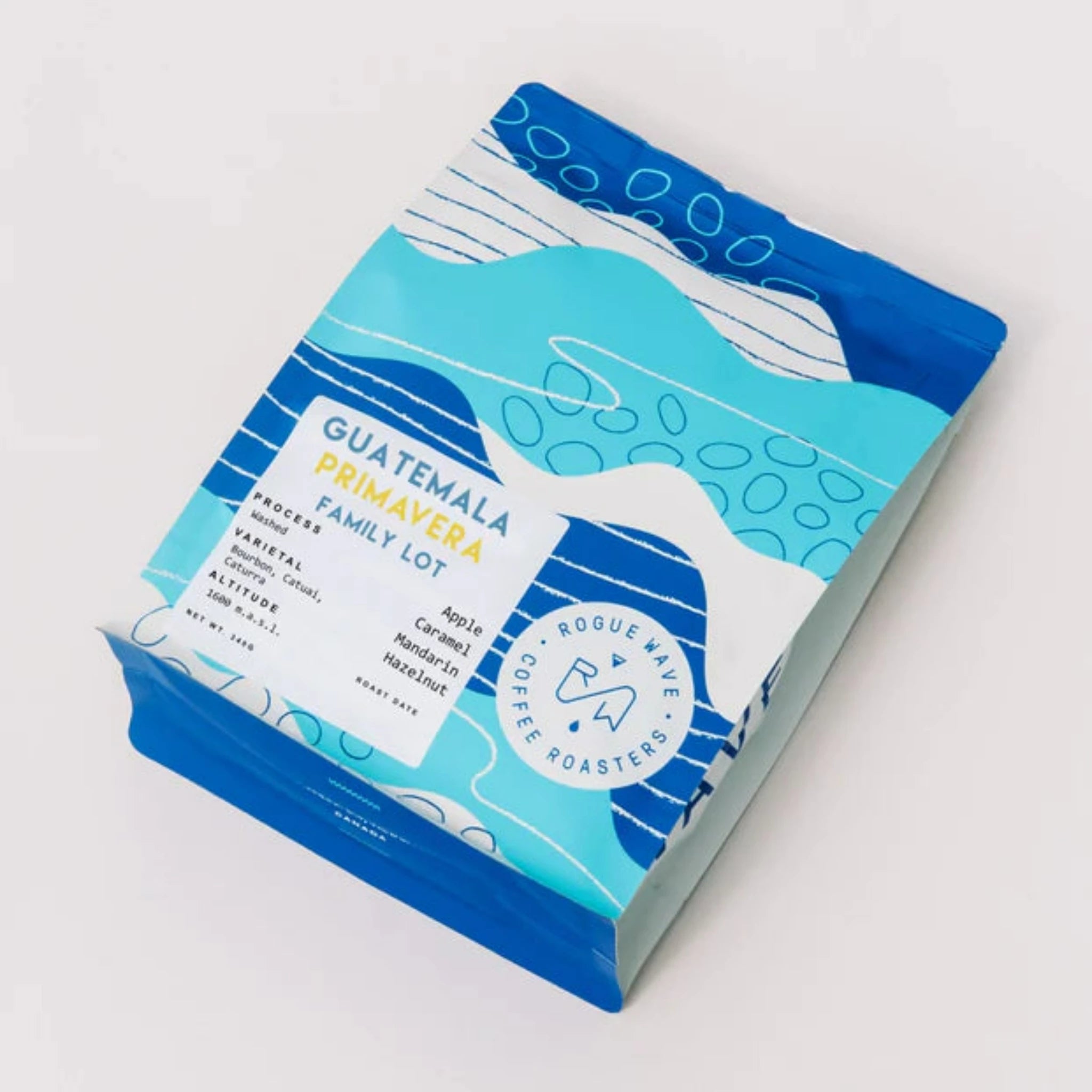 Straight from the volcanic soils of Panama, this coffee reflects the rich biodiversity of the region, giving it a unique, complex flavor profile.
This Washed processed coffee hails from Panama, offering a sweet and comfortable flavor profile that bridges tradition and innovation.
Tasting Notes: Apricot, Chocolate, Caramel Malts, Almond, and Pear.
Brew Recommendations: Versatile for both filter and espresso brews.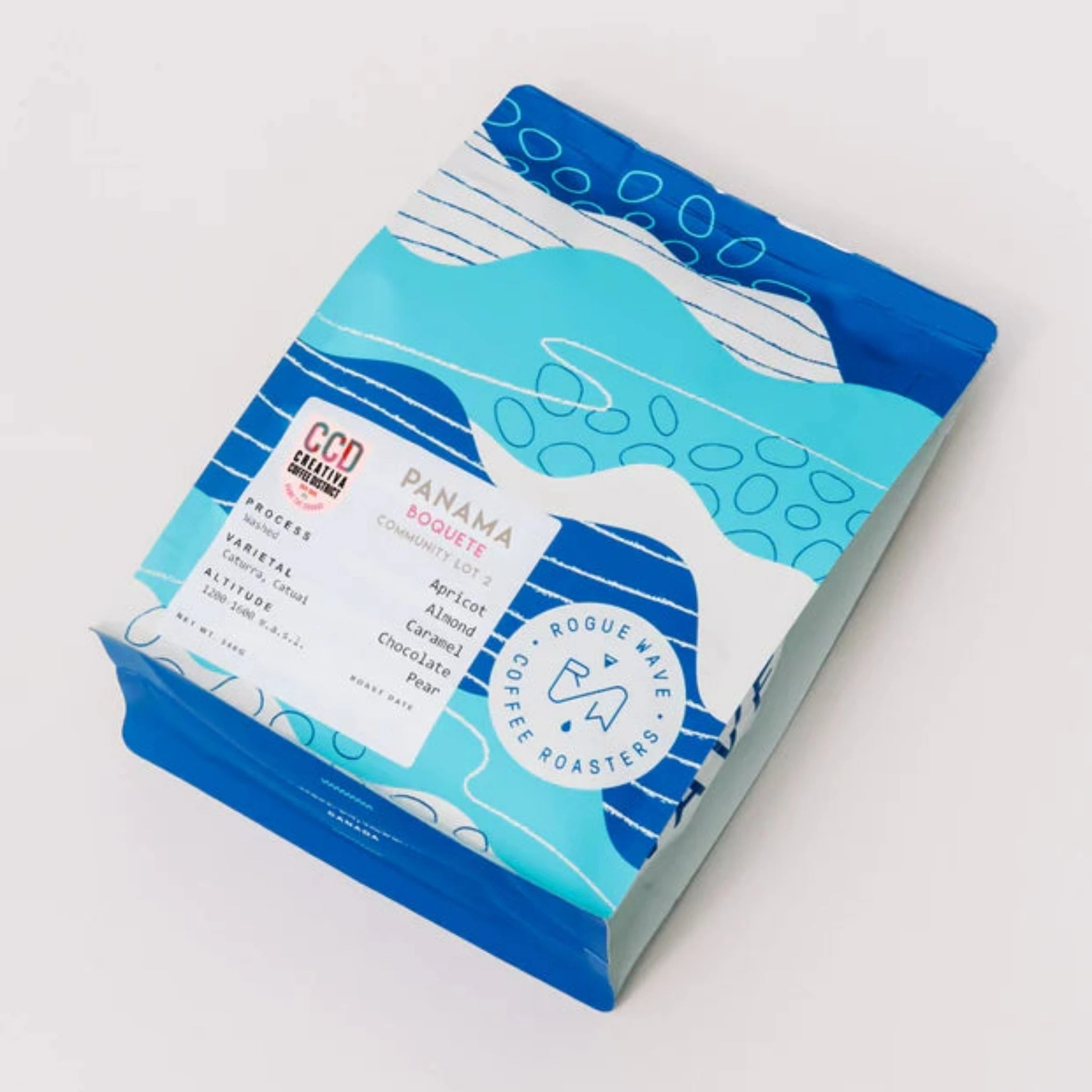 For those who seek the pleasure of coffee without the caffeine kick, this Colombian decaf is a testament that decaf can be just as flavorful. It presents a comforting and sweet profile.
Tasting Notes: Distinct flavors of Cherry, Cocoa, Almond, and Orange come to the forefront.
Brew Recommendations: Perfect as a whole bean for rich espresso and smooth pour over/filter brews.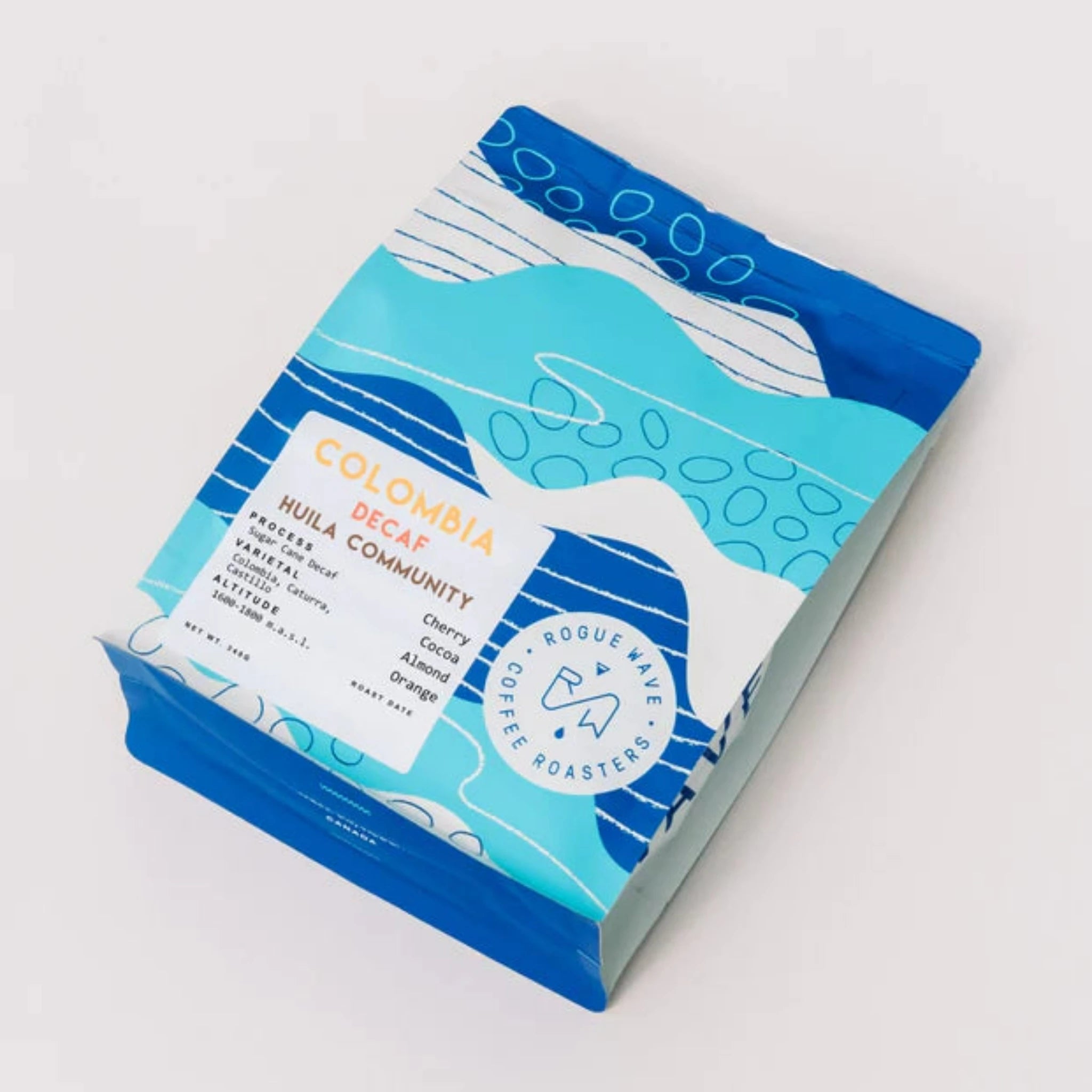 Another gem from Ethiopia, this natural process coffee offers a dark fruity esters explosion, a characteristic signature of Ethiopian beans. It is distinctively sweet, bright, and bursting with fruity flavors.
Tasting Notes: Strawberry, Cherry, Red Grape, Lemon Curd, Peach.
Brew Recommendations: Ideal for filter brewing and makes an exciting espresso.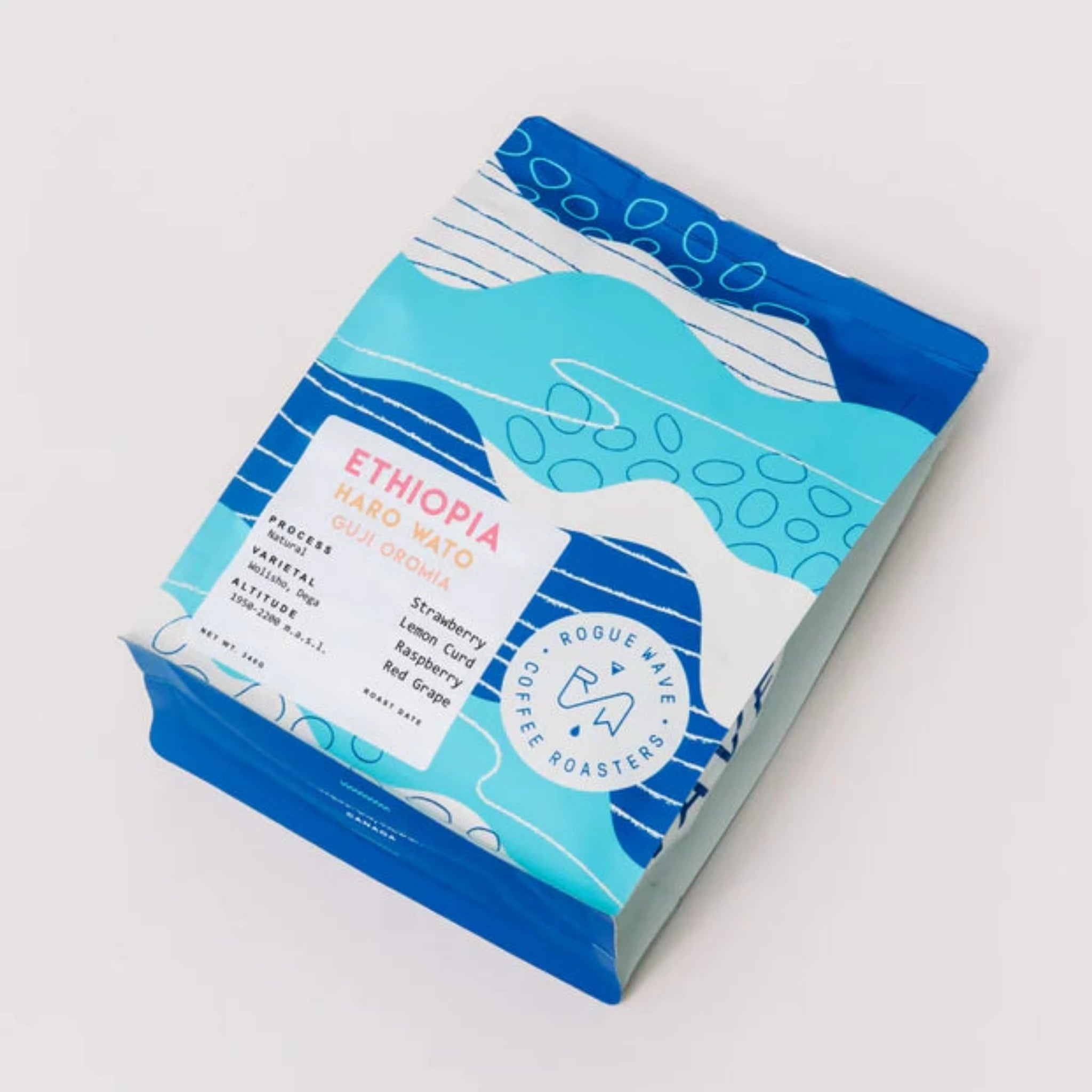 A variant of the Arabica bean, Yellow Bourbon barrels, offers a mellow, creamy sweetness and texture. Originating from the Caparaó region of Brazil, this coffee tantalizes with its sweet yet comfortably acidic nature, telling tales of the rich terroir of Espírito Santo.
Tasting Notes: A harmonious blend of Peach, Caramel, Lemon Peel, Milk Chocolate, and Pecan.
Brew Recommendations: Offers a sweet, velvety experience as an espresso and a comforting taste when chosen for a pour-over.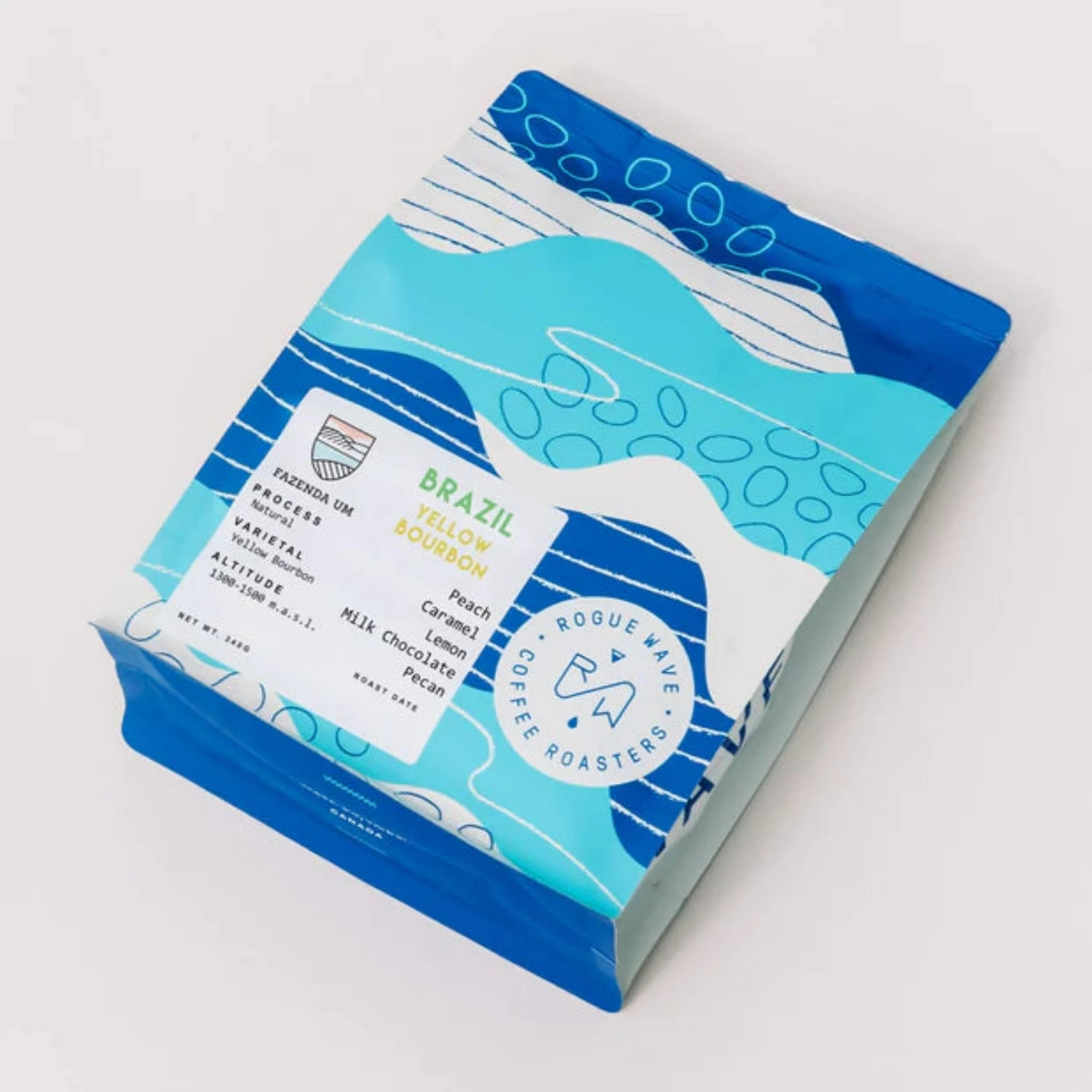 A rare treat, this coffee from Myanmar brings out a symphony of flavors through its unique anaerobic natural processing, offering a cup that has both unique taste and delightful finish.
Tasting Notes: Plum, Raspberry, Macadamia, Milk Chocolate, and Apricot.

Brew Recommendations: Perfectly suited for both filter and espresso brews.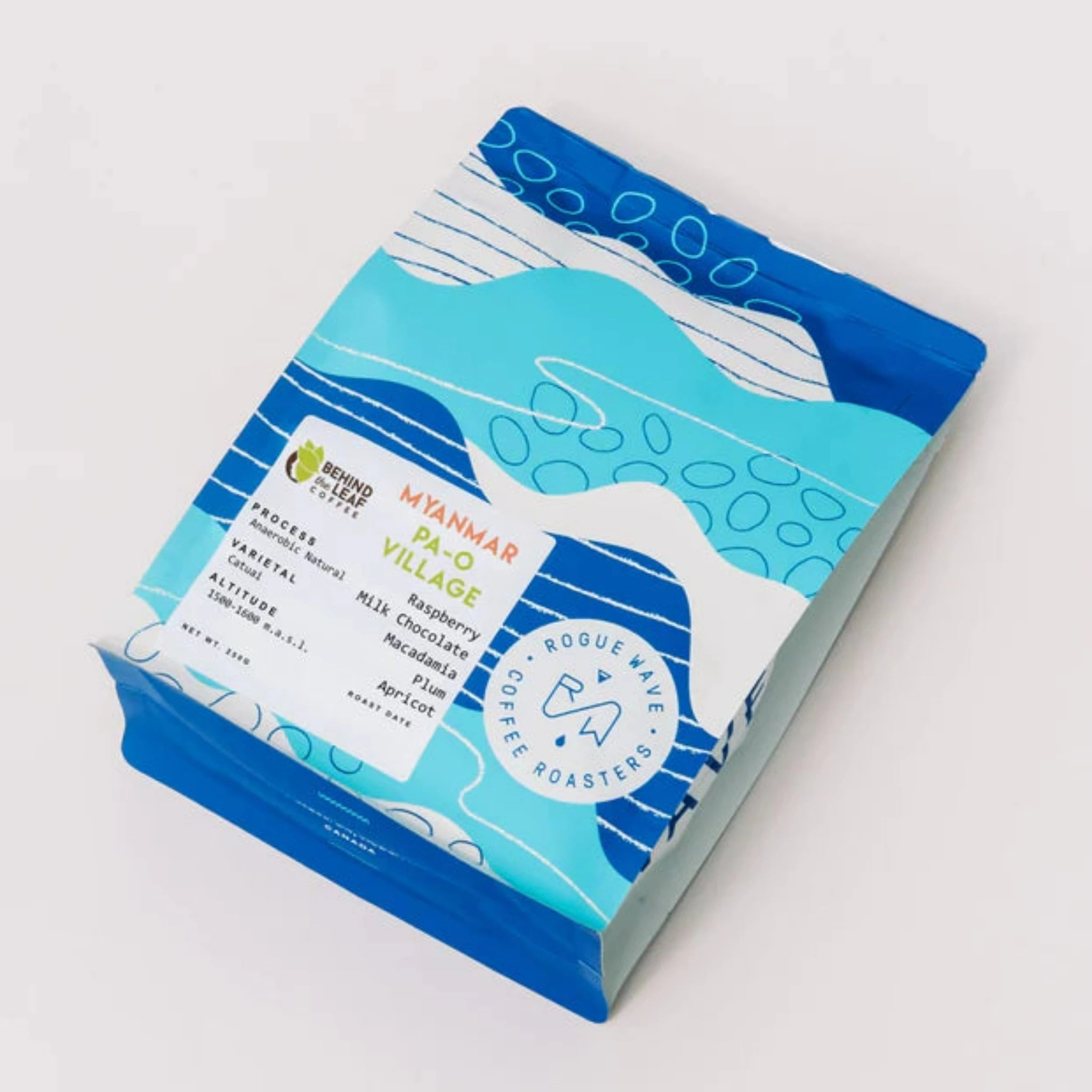 The Rogue Wave Philosophy
Rogue Wave is more than just coffee. It's the dream and dedication of two Davids and a Ply. To them, coffee is an experience, a tale, an art form. Lamose invites you on this sensory expedition, celebrating coffee in its most genuine essence. Here's to the trailblazing 'Rogue Wave' and the stories it pours into our mugs!