Introduction:
As the festive season brings with it the chill of winter, there's nothing quite like a warm brew to ignite the holiday spirit. LAMOSE steps in this Christmas with a curated selection of coffee mugs, designed not just to hold your beverages but to elevate every sip. Let's dive into what makes these mugs unique and why they're the must-have gifts this season. For those passionate about their beverages, Lamose brings an exquisite collection of mugs. Here's a deep dive into the top 5 LAMOSE coffee mugs that are sure to elevate your Christmas gift ideas.
1. Baffin Pro Max 24 Oz: Seamless Sipping for the Adventurous Soul
For those who are always on the move, the Baffin Pro Max 24oz Travel Mug is an essential companion for peeps who are always on the road, thanks to its Skinny, Travel-Friendly Design. Boasting the Pro Max SlideSeal™ lid and a straw-friendly opening, it promises a spill-free experience. Its modern design and ergonomic grip make it a favorite for daily commuters and outdoor enthusiasts alike. Its generous 24oz capacity ensures you're always hydrated, and the superior insulation keeps your beverages at the perfect temperature.
What Makes it Special: A synthesis of innovation and function, this mug is tailored for those who refuse to compromise on their beverage experience, even on-the-go.
Key Features:
Pro Max SlideSeal™ Lid: Ensures zero spills.
Straw-Friendly Opening: Offers versatile sipping options.
Comfort-Grip Handle: Perfect for long journeys.
Superior Insulation: Your drink, your desired temperature, for hours.
Generous Capacity: Quench your thirst with its 24oz capacity.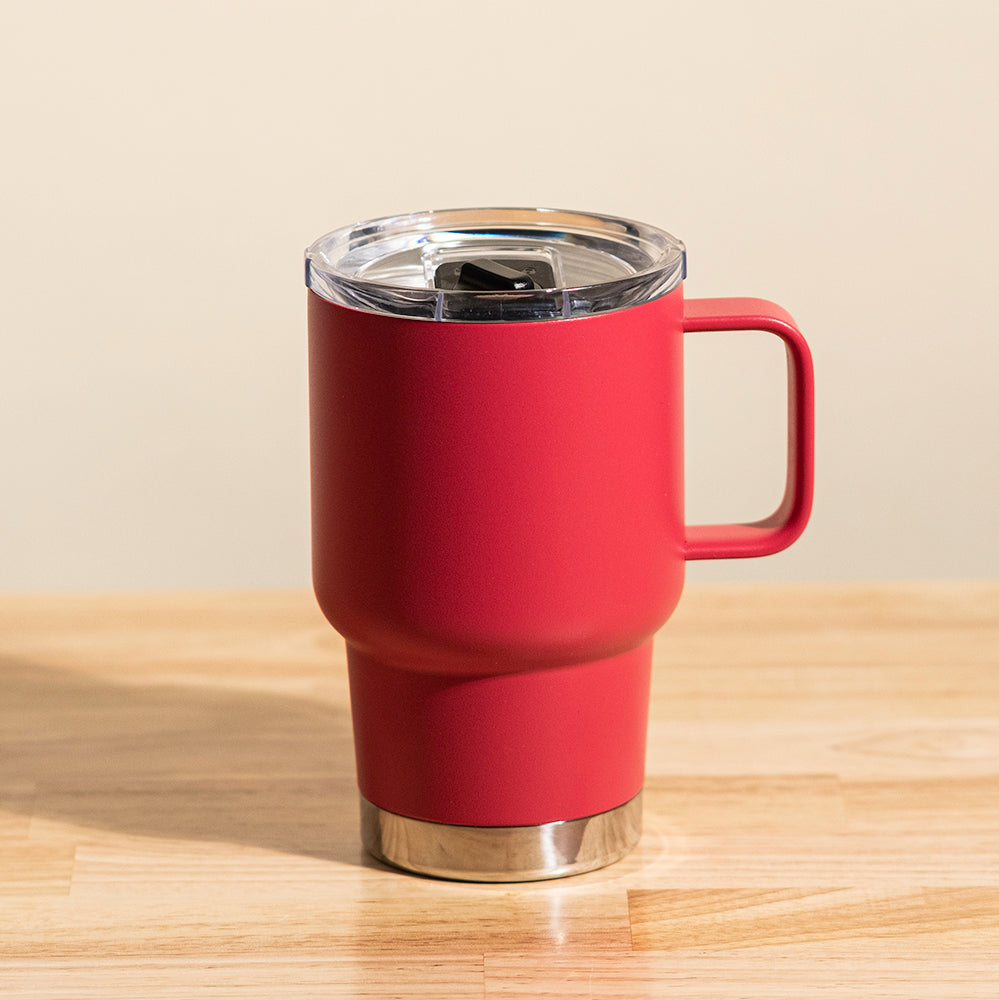 2. Hudson 12 Oz: A Warm Embrace for the Coffee Lover
Every sip from the Hudson 12oz Insulated Mug is a warm hug on a cold morning. Its high-quality insulation promises hours of warmth, while the thick handle ensures a comfortable grip. The mug's modern design, combined with personalized engravings, makes it not just a beverage container, but a statement piece. It's the embodiment of comfort and style, making every coffee moment special.
What Makes it Special: A harmonious blend of design and utility, this mug promises to make every coffee break a cherished ritual.
Key Features:
High-Quality Insulation: Hours of warmth locked in.
Quick Sliding Lid: Efficient and effective.
Ergonomic Handle: Designed for comfort.
Personalized Engravings: Add a touch of individuality.
Durable Powder-Coated Finish: Ensuring lasting elegance.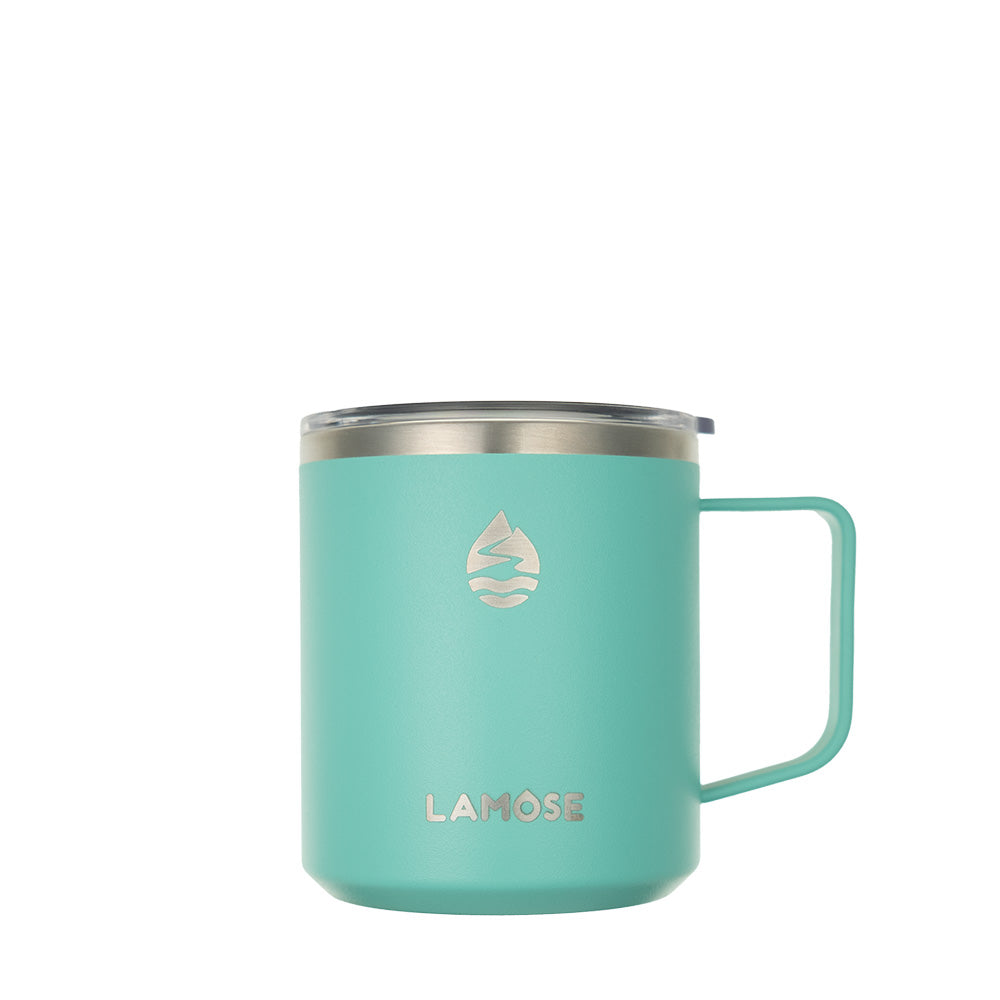 3. Hudson Pro Max 16 Oz: Compact Elegance for the Modern Professional
The Hudson Pro Max 16oz Insulated Mug is for those who appreciate the finer things in life. Its cozy handle, combined with double-wall vacuum insulation, ensures every sip is just right. The patented leak-proof slider lid allows you to take your drink wherever you go, without any worries. Whether it's a hot cup of cocoa or a chilled iced tea, the Hudson Pro Max is your trusty sidekick.
What Makes it Special: Compact yet powerful, this mug is the epitome of modern elegance blended with unmatched functionality.
Key Features:
Double-Wall Vacuum Insulation: Consistent temperature retention.
Patented Leak-Proof Slider Lid: Sip without worries.
Cozy Handle: Ensuring a snug grip.
Durable Finish: Built for longevity and style.
4. Louise 24 Oz: An Ode to the Beverage Enthusiast
The Louise 24oz Tumbler is not just a tumbler; it's an experience. Its 100% stainless steel construction exudes durability, while the double-wall insulation ensures your drinks stay at the ideal temperature. The expandable stainless steel straw, with its bended silicone mouthpiece, adds a touch of sophistication to every sip. Whether you're on a road trip or cozying up by the fireplace, the Louise Tumbler promises a seamless hydration experience.
What Makes it Special: A tumbler that's more than just a container, Louise promises an unparalleled beverage experience.
Key Features:
100% Stainless Steel Construction: Durability meets style.
Double-Wall Insulation: Hot or cold, just the way you like it.
Expandable Stainless Steel Straw: Elevating every sip.
Silicone Mouthpiece: Ensuring comfort with every gulp.
Cup Holder-Friendly Design: Ready for every journey.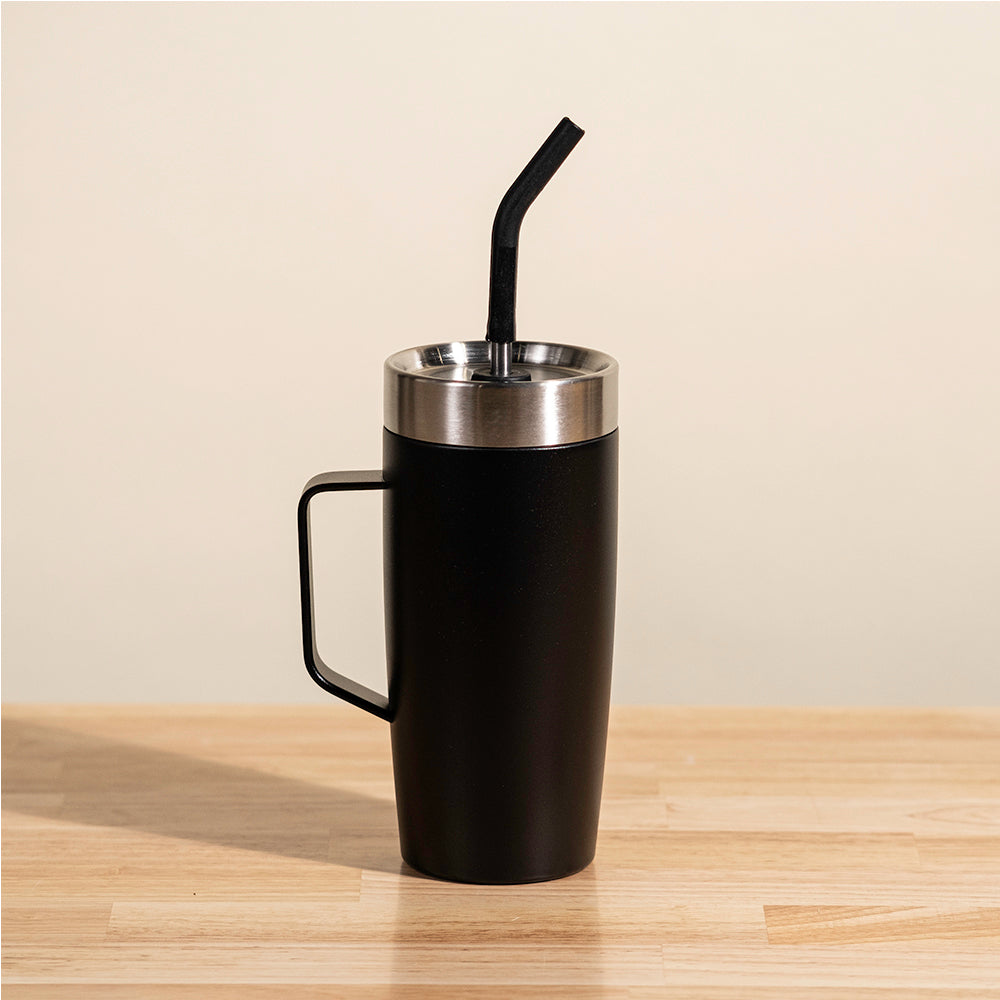 5. Peyto 12 Oz: The Petite Powerhouse
Small, stylish, and incredibly functional, the Peyto 12oz Insulated Mug is a testament to the saying, "Good things come in small packages." Its compact design is perfect for those quick sips on busy mornings. The smart press-to-close lid ensures every sip is spill-free, making it the ideal companion for urban adventurers.
What Makes it Special: Its size might be compact, but its performance is anything but. Peyto promises a powerful beverage experience in a petite package.
Key Features:
Press-to-Close Lid: Efficiency at its best.
Double-Wall Vacuum Insulation: Perfect temperature, sip after sip.
Stainless Steel Build: Elegance that's built to last.
Compact Design: Big on features, small in size.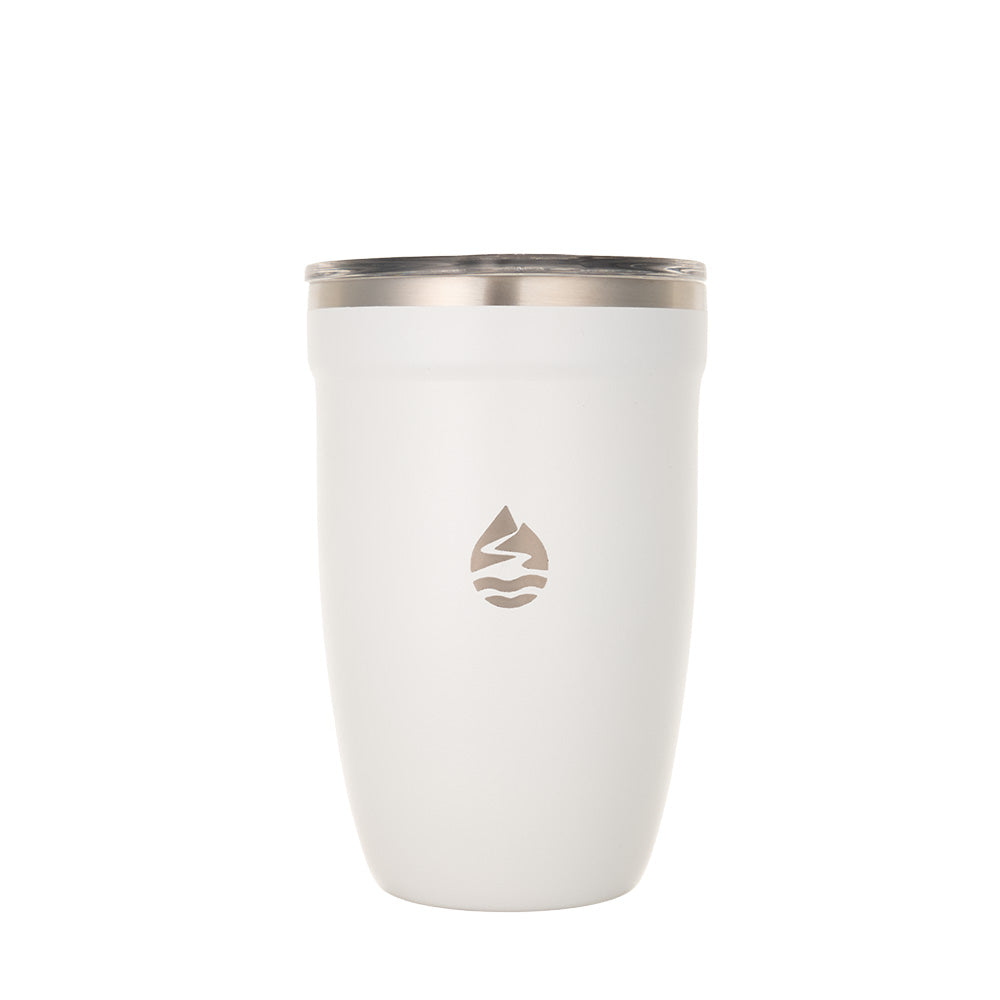 Conclusion:
This Christmas, as the world slows down to cherish the small moments, ensure your beverage experience is nothing short of perfect with LAMOSE's exclusive range of mugs. Crafted with precision, love, and a touch of festive magic, each mug promises to be a cherished companion for your warm brews and cold concoctions. Whether you're looking for gift ideas for your loved ones or treating yourself, LAMOSE mugs are the epitome of style, functionality, and festive fun times.