7 things engraved store alternative near you
Are you looking for a list of local Things Engraved Store alternatives that will help you with your next project? You're in the right place.

I have been in the engraving business for over three years, so I've run into some local businesses that perform engraving services. 

Since Things Engraved announced its closure all things engraved location 73 stores across Canada, I would like to share our favorite alternatives to help you with your next projects.


What Can An Engraving Service Do For You?
We have covered it here in our previous blog, "Everything You Need To Know About Laser Engraving"
Trotec did a very good job on some of the applications they can do.

You can use laser engraving on some of these common household items:
Cutting boards

Glassware

Textiles such as cloth & pillows

Paper

Wallets
Laser engraving can make your project stand out because of how accurate the laser is and how much detail you can maintain from your design.

Things Engraved has 73 locations at malls across Canada. Things wngraved custom engrave picture frames, key chains, personalize dog tags, and also cut keys. Things Engraved is located mostly inside local shopping malls in several cities. In Alberta itself, they are located in both Southcentre Mall and Kingsway Mall where our two LAMOSE stores are located as well.



So without further ado, let's get to the alternatives.
1. Custom Laser Works
Custom Laser Works specializes in medal hangers. If you have someone in sports that needs to hang their running medals, gymnastics medals, race medals or any other medals for that matter, look them up. They are a local company right here in Calgary.

2. Vivid Expressions Laser Engraving
Vivid Expressions is a local company in Calgary with over 46 years of experience in design and production. They do everything from wood engraving, glass engraving, and laser cutting.

3. Awards Unlimited
Awards Unlimited is a local Edmonton company that does full laser engraving on a variety of materials, as well as embroidery. Highlighted products include Champion Hockey cup trophies, glass bottom pewter mugs, and stainless steel flask sets.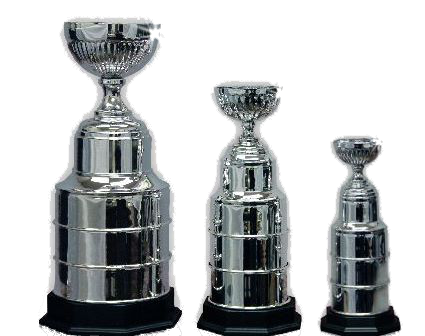 4. Metal Mark
Metal Mark is a local Edmonton company that specializes in stainless steel engraving, router engraving, laser engraving, sublimation, and graphic design. Metal Mark has servicing Edmonton since 1949!!

5. Fine-Line Jewelers & Engravers
Fine-Line Jewelers & Engravers is your complete jewelry solution and they just celebrated 25 years of customer service in Edmonton, Alberta. Fine-Line offers the most extensive on-site jewelry and engraving services.
 
6. Elite Promo Marketing
Elite Promo offers full solutions to promotional products in Edmonton. From custom corporate mugs, tote bags, tech accessories, writing instruments, and more, Elite Promotional Marketing has thousands of ideas to assist you in getting your brand recognized.
7. Winners Circle 
From rotary & laser engraving to standoff systems & signage, Winners Circle has got them all.

Bounds: Free Engraving Stores
LAMOSE Edmonton
LAMOSE Edmonton store is located in Kingsway Mall, we offer laser engraving on all our bottles from bottles, mugs to tumblers. LAMOSE onsite engraving service is exclusive to LAMOSE products only, and there is no setup fee. Free name engraving is included and offered with every purchase.
LAMOSE Calgary
The LAMOSE Calgary store is our flagship store, located in Southcentre Mall. We have full selections color combinations and products to meet your needs. We also offer corporate and group orders.

Recommended reading: 
150 Amazing Laser Cutter Projects And Ideas To Inspire You 20 Crafty Uses for a Laser Engraver and Cutter

Final thoughts
Laser engraving will make your project stands out. It's as simple as that.

Nothing beats a personalized touch on your projects. Before you visit any of these Things Engraved store alternatives, you need to make sure know who will be receiving the final project and how will take make a difference in their life.

Thank you for reading.