Custom Stainless Steel Mugs for SkiBig3 Gift Shop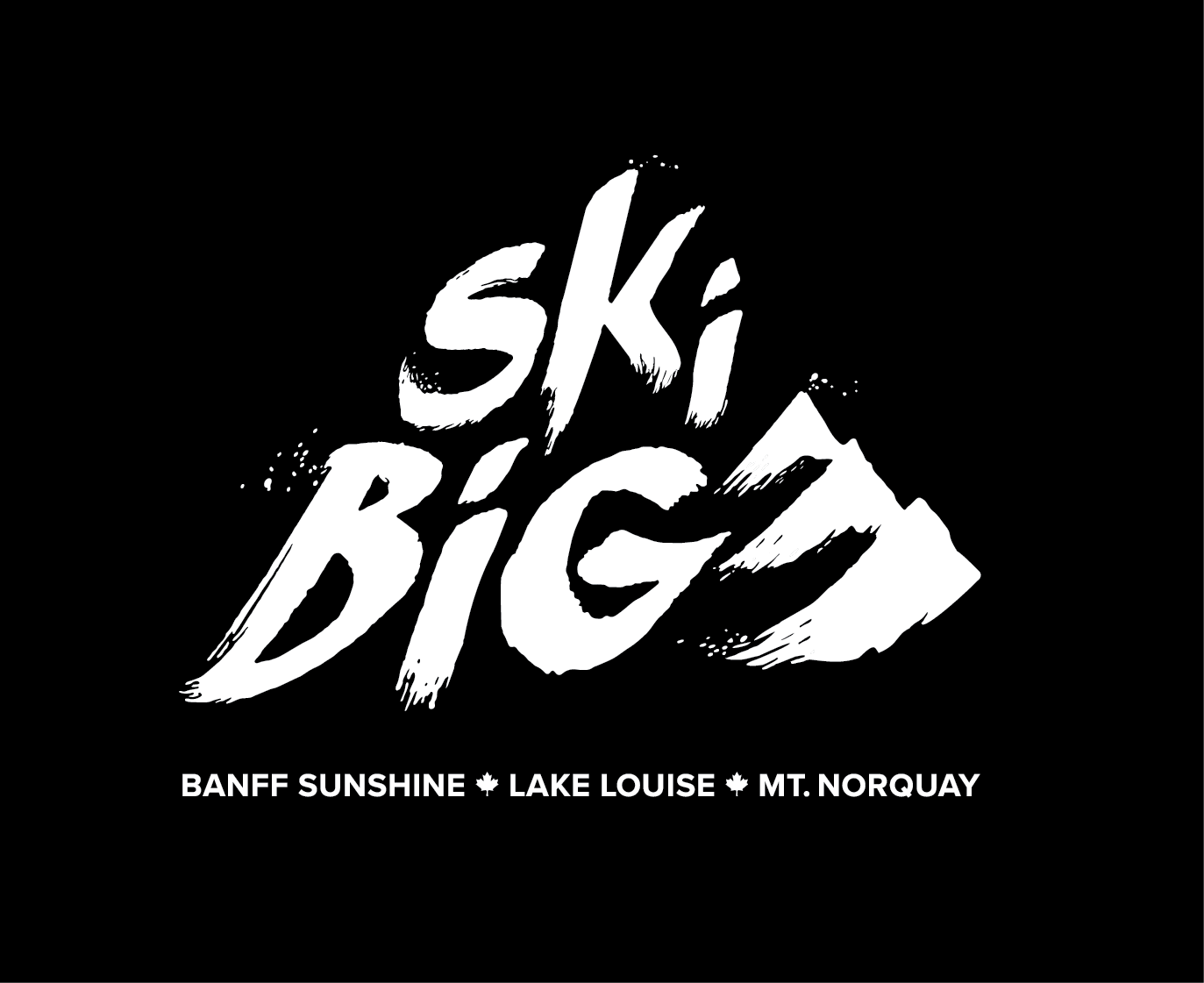 SkiBig3works on behalf three ski resorts of Banff National Park; Banff Sunshine, the Lake Louise Ski Resort, and Mt Norquay. SkiBig3 is dedicated to showcasing everything this winter destination has to offer. Our vacation planners are local experts, skilled in uncovering the best of the Canadian Rockies with unique multi-day itineraries.
It's not much of a surprise that SkiBig3's brilliantly designed and expertly made LAMOSE customized coffee mugs are all the rage with gift shopping customers. Unlike traditional ceramic coffee mugs, LAMOSE's stainless steel custom mug can keep coffee hot for up to 4 hours and cold for 6 hours. These custom coffee mugs are perfect for morning coffee or everyday tea, plus the curved shape is great for cup holders or if you're going to eat on the go.
Customized Coffee Tumblers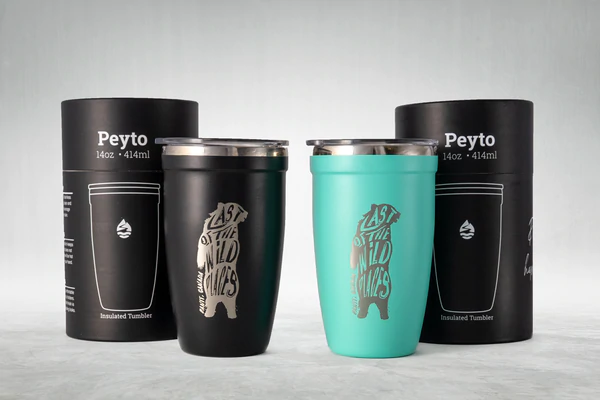 We know how important it is for a company's gift shop to have items with a professional look that customers will love. With laser engraving, you can expect a perfect logo every time, one that lasts for years. Who wants to get promotional custom mugs for their business and after a few washes see their branding peel off or fade? This is not an issue with stainless steel mugs since they are built to last.
Customized Coffee Mug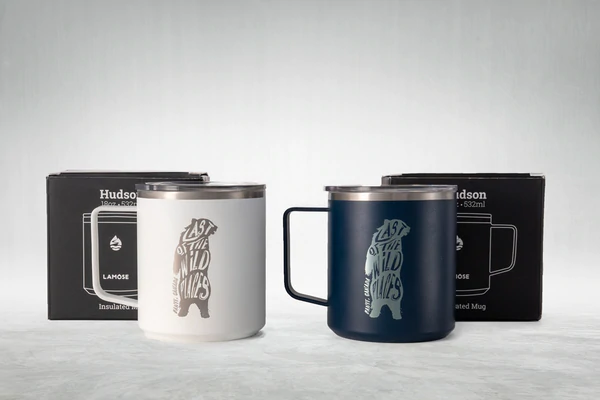 We offer free design mockups and flexible quantity sizes to accommodate your business needs. Our customer service team goes through multiple checkpoints to ensure that your drinkware is handled with care. We want to make sure you will get the most value from your order with us and wow your customers every time.
Custom coffee mugs are a great way to remind your customers of the awesome time they had with you and can't wait to visit again.
Customized Stainless Steel Water Bottle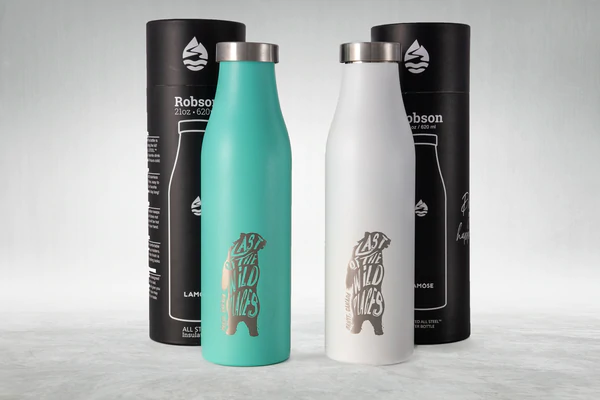 These days, companies are looking for a water bottle that is uniquely designed and good price. LAMOSE Robson collection is the perfect style for this requirement.
Send us your company logo and we'll design a mockup of this classic bottle to show off your design.
Our stainless steel bottles are protected with our signature powder coating that is scratch-proof, unlike printed designs which will only last for a few years.
Customized Stainless Steel Water Bottle Wide Mouth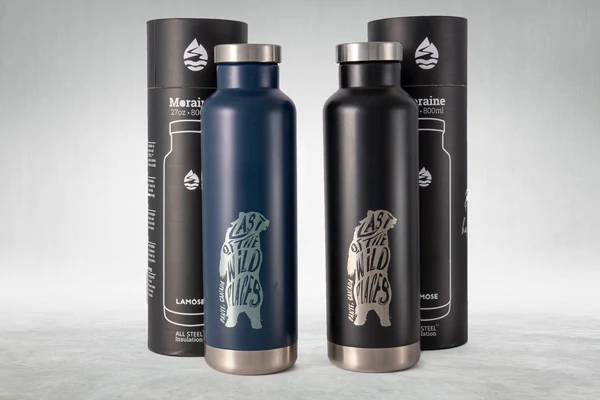 We offer a good number of promotional water bottles. The Moraine 27oz wide mouth design, for example, is the perfect style for those who need their logo to stand out the most. We can engrave as large as 130mm across the bottle!
How do you put a logo on a custom mug?
Our laser engraving machine can engrave any size logo onto your custom mugs. It will create a crisp, clean design that will last for years to come. The laser engraving process does not wash away as an ink stamp would. We offer many styles of cups, mugs, and bottles in different colors to meet your promotional design.
Do you do custom ceramic mug?
We do not work with ceramic coffee mugs. Our custom stainless steel coffee mugs come with double-wall insulation to keep coffee hot for hours, so you can enjoy your drink throughout the day.
How do I make a personalized mug at home?
You can always add your personalized touch to our mugs at home by adding stickers or using water-proof sharpies!
How do you put text on a mug?
We can design your text with your logo, and engrave it at the same time. You can add any text you wish, and we can pair it with many styles of font, then show you the mockup. Just like the photo you see above.
How much does it cost to make a customized mug?
To get a quote and free mockup, please use the form below. We can handle 1 item or thousands, check with our on the current stock.
How can I customize my own mug?
To start your own customized coffee mugs, just contact us, our customer service can help you with this process.
How long does it take to get a personalized mug?
You should be paired with a design team from us within 2 days of your order being placed.