Unveiling Phil & Sebastian: The Connoisseurs of Coffee Perfection
Phil & Sebastian aren't your everyday coffee roasters. They're engineers turned coffee experts, whose unyielding quest for quality and innovation made them a natural fit for us at LAMOSE. But before diving into this perfect pairing, let's explore the intricate world of Phil & Sebastian.
When Engineering Meets Coffee
Both Phil Robertson and Sebastian Sztabzyb had comfortable, high-paying engineering jobs, but the allure of something "interesting & inspiring" was irresistible. So, they swapped their keyboards for coffee grinders, not merely to make coffee but to redefine its standards.
Not Just a Roast, but a Ritual
Their meticulous custom-roasting process for each coffee bean and their commitment to sustainable farming practices resonate with the ethos of LAMOSE. In Sebastian's words, "We care," and you can taste that care in every sip of their coffee.
Introducing Our Exclusive Phil & Sebastian Coffee Selections
At LAMOSE, we are proud to offer two exclusive roasts from Phil & Sebastian—each crafted to perfection and reflecting the same dedication to quality that we pour into our own products.
R1 Standard Espresso Roast
Looking for that classic, full-bodied coffee experience? Look no further than the R1 Standard Espresso Roast. This single-origin coffee, sourced directly from individual farms and co-ops, is roasted to deliver a consistent flavor profile that is approachable, chocolatey, and nutty. With just a hint of acidity, this coffee is exactly what you'd expect from a classic brew but elevated to a whole new level. Sourced from locations like Costa Rica, Honduras, and Guatemala, it's a worldly journey in a cup.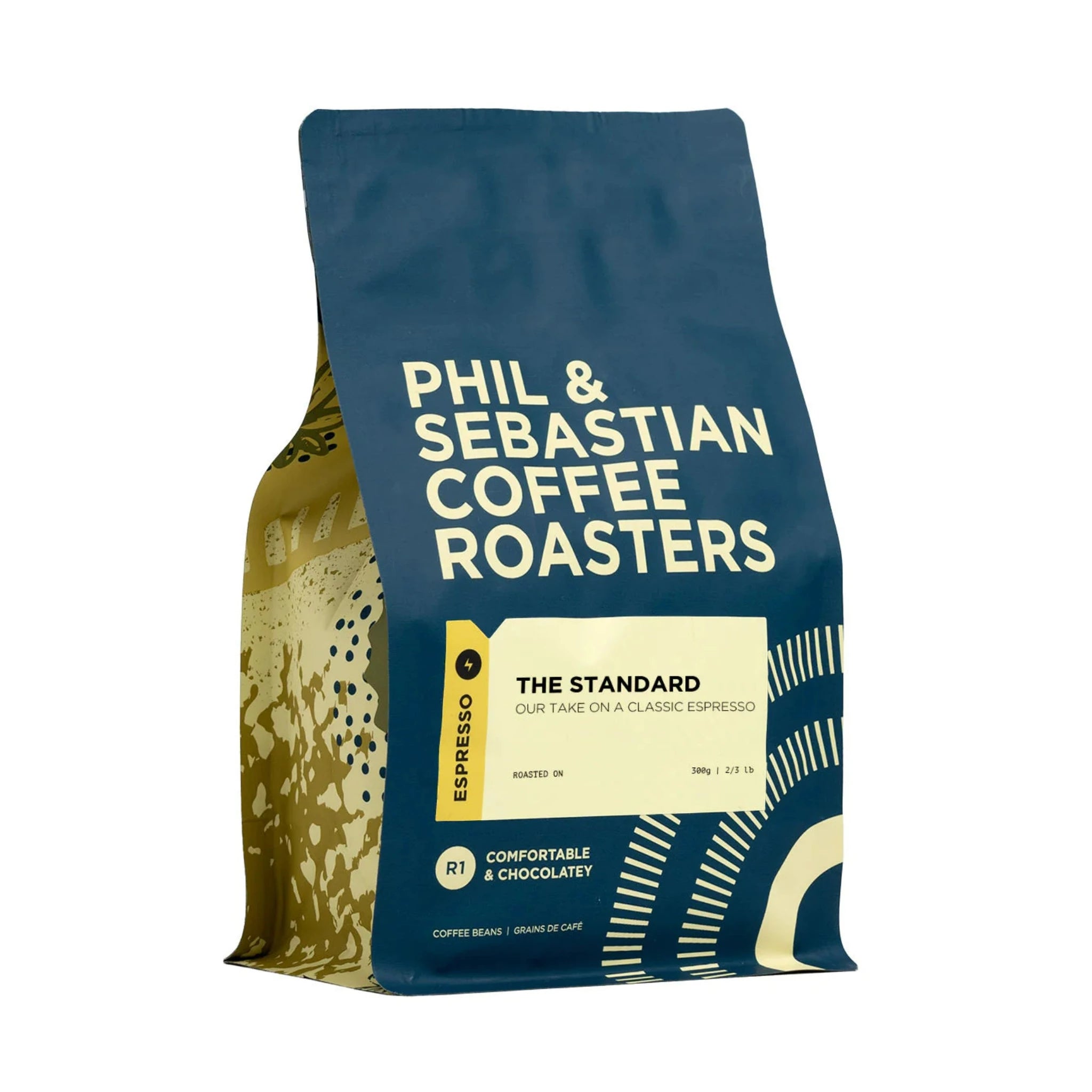 R1 Standard Filter Roast
The R1 Standard Filter Roast is the coffee you've been dreaming of for your morning routine or your afternoon pick-me-up. Like its espresso counterpart, it too is single-origin and follows rigorous quality standards. Offering a beautiful balance of chocolatey and nutty flavors, with low acidity, it's the perfect coffee to get your day started on a high note.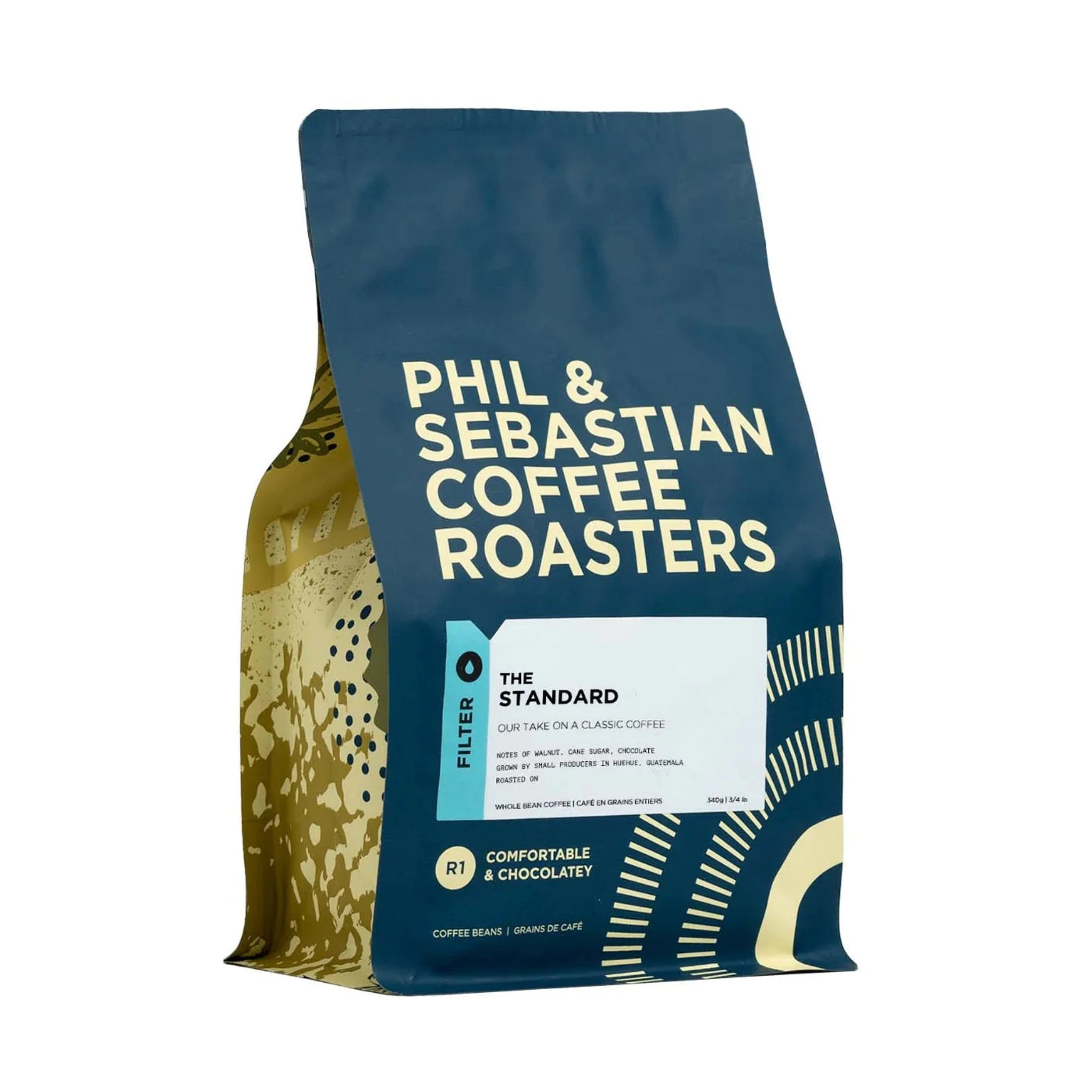 Why LAMOSE Chose Phil & Sebastian
A Meeting of Minds and Values
Just as Phil & Sebastian are not merely roasters but artisans of coffee, we at LAMOSE are not just manufacturers but creators of sustainable, high-quality products that elevate daily life. Our mugs are designed to keep your coffee at its optimal temperature, ensuring that the coffee's meticulous preparation is complemented by its perfect consumption.
The Beauty of Sustainability
LAMOSE, which stands for "Lake, Mountain, Sea," is built on a foundation of environmental responsibility, which is echoed in Phil & Sebastian's commitment to ethical sourcing and sustainable farming.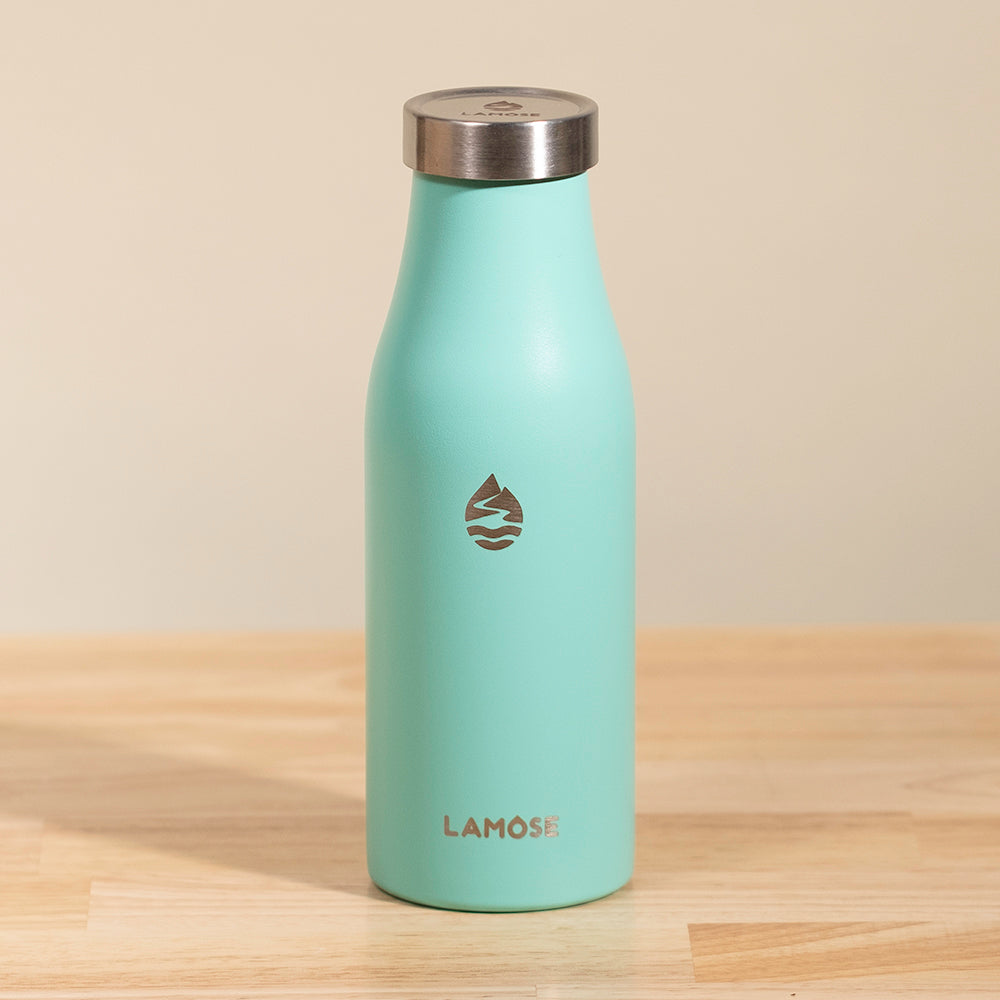 Complete the Experience: Phil & Sebastian Coffee + LAMOSE Mugs = Pure Joy
Pair your Phil & Sebastian R1 coffee—be it Espresso or Filter—with a LAMOSE mug for the ultimate coffee experience. Our mugs are designed to be the perfect vessel for these exceptional coffees, ensuring every sip is as good as the first.
Elevate Your Everyday Rituals
If you've ever thought, "life's too short for bad coffee and mediocre mugs," then this partnership is for you. Explore this extraordinary blend of quality, innovation, and sustainability on our website today.
So there you have it. Our collaboration with Phil & Sebastian Coffee Roasters isn't just about offering coffee on our website—it's about elevating your everyday coffee ritual to something truly extraordinary. Cheers to making everyday moments extraordinary!