New Partnership Alert!
We're thrilled to announce a harmonious partnership between LAMOSE and Nemesis Coffee Roasters that will redefine your coffee-drinking experience. Curious about the buzz? Stick around as we serve you a fresh cup of information and a side of purpose!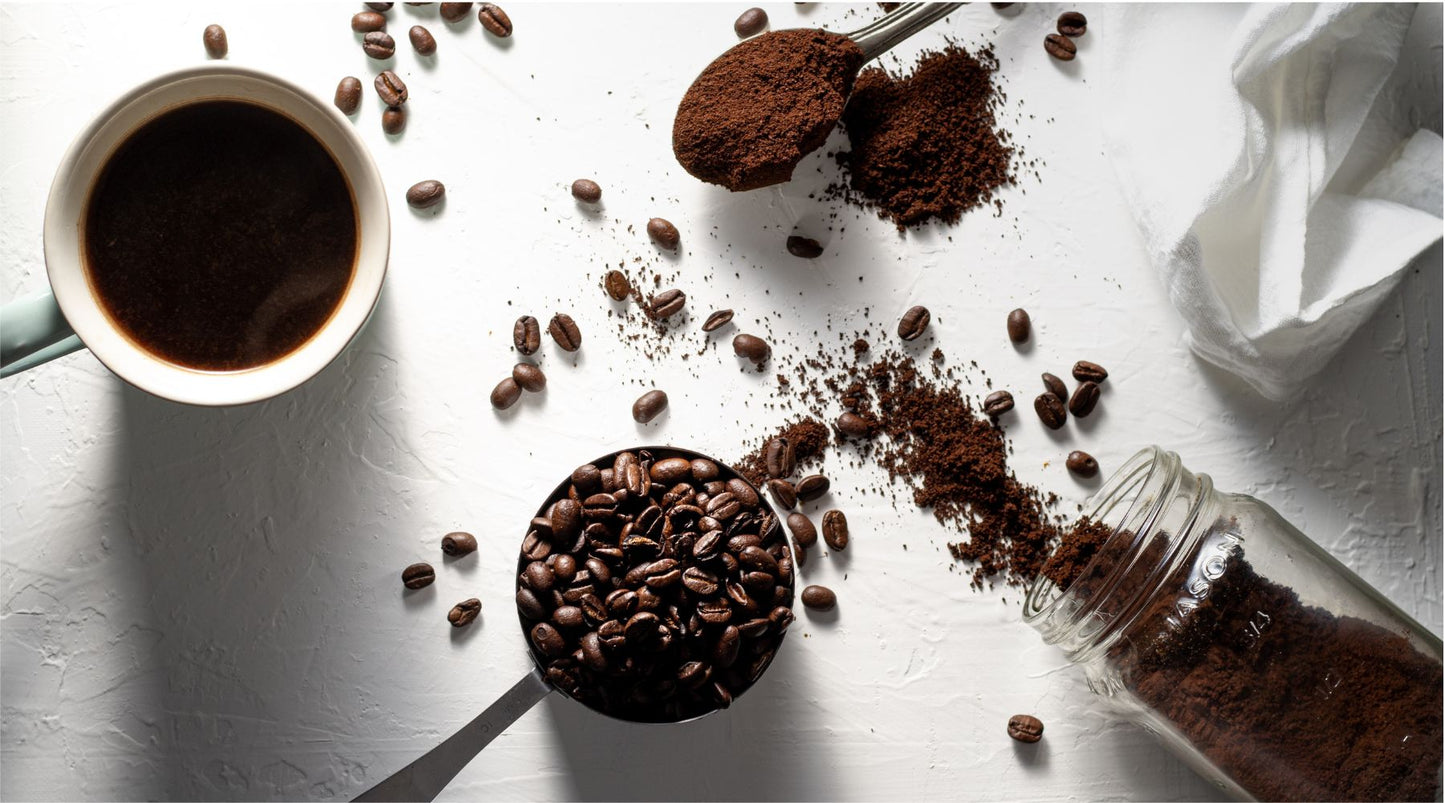 Meet the Connoisseurs of Coffee: Who is Nemesis?

Dubbed as the creators of "Coffee Culture," Nemesis is not your run-of-the-mill coffee brand. Operating under the ethos of "Coffee Creating Culture," they're revolutionizing the way we think about our daily cuppa. This is a brand that transcends borders, with farming partners hailing from Honduras to India. But wait, it gets better. Ever sipped a cup of coffee and wondered about the farmer who harvested the beans? Nemesis has, and they're dedicated to making sure you do too.
Why Nemesis Brews the Way They Do

Imagine a cup of coffee that not only tantalizes your taste buds but also warms your soul. That's Nemesis for you. They believe that the story behind each cup is as essential as the brew itself. They're not just intermediaries in the coffee world; they're narrators. They share the stories, livelihoods and legacies of the farmers who make their product so uniquely divine.
Core Values that Brew the Difference

Transparency:
Their coffee comes with a backstory, and they're not afraid to share it.
Strategic Partnerships:
This isn't a one-season fling. Nemesis engages with their farming partners year-round, refining the blend you love so much.
Synaesthetic Design and Architecture: Elevating Your Sipping Ritual
Ready to take your coffee experience up a notch? Enter LAMOSE, an architectural and design practice dedicated to crafting immersive experiences. They're on a mission to elevate the everyday ritual of drinking coffee into something special that engages all five senses. From concept to execution, they bring together thoughtful and innovative design strategies
From paying farmers premium prices to forward-contracting most of their purchases, Nemesis ensures that when you sip their coffee, you're investing in the wellbeing of a global community.
Get Acquainted: Nemesis's Coffee Selection on LAMOSE
Let's get into specifics. We're featuring three captivating Nemesis coffee blends on our website that you can pair with our mugs:
1. culture. | Signature:
Bright and balanced, featuring toffee, seasonal berries, and nougat. Perfect for someone who loves a blend of sophistication and a touch of sweetness.
2. the juice. | Everyday Filter:
Vibrant and juicy, with flavors of blood orange, cotton candy, and peach jam. It's the blend you didn't know you needed but won't be able to resist.
3. the OG. | Classic:
Smooth and dark, boasting molasses, brownie, and almonds. If you're a fan of traditional coffee flavors, this blend is your ultimate comfort zone.
Each of these coffees offers full traceability and direct trade, adhering to the values that make Nemesis a unique player in the coffee game.
The Mug that Holds the Brew: Who is LAMOSE?

Hey, that's us! Inspired by the elements of "Lake, Mountains, and Sea," we are LAMOSE. From durable, eco-friendly mugs to sleek, enduring water bottles, we're your go-to brand for sustainable drinkware. Our ethos aligns with the principles of zero waste and minimal environmental impact, and we pour this commitment into every product we craft.
A Partnership Written in Coffee Beans and Steel

So, why did we choose Nemesis as our coffee partner? The answer is simple: shared values. When you marry ethically sourced coffee with sustainable, high quality mugs, you get more than a product; you get a narrative of mindful consumption. This partnership is the perfect blend of quality, ethics, and a dash of love.
Gift a Pair, Share the Love

Here's the fun part: you can now purchase this ethereal pairing directly from our website. Imagine gifting your loved ones a LAMOSE mug filled with the aromatic richness of Nemesis Coffee. Not just a gift, it's an experience - one that echoes with ethical choices and unparalleled quality.
How to Order?

Easy peasy! Head over to our website, select the LAMOSE mug of your choice, and add a pack of Nemesis Coffee to your cart. Click checkout, and voila! You've just made a purchase that's good for the soul and the planet.
The Takeaway

By choosing this pairing, you're not just delighting your senses; you're also casting a vote for ethical practices, for sustainability, and for a more equitable world. So why wait? Brew some love today with LAMOSE and Nemesis Coffee Roasters.
Elevate your coffee game, enrich your life. Cheers to a cup full of purpose!